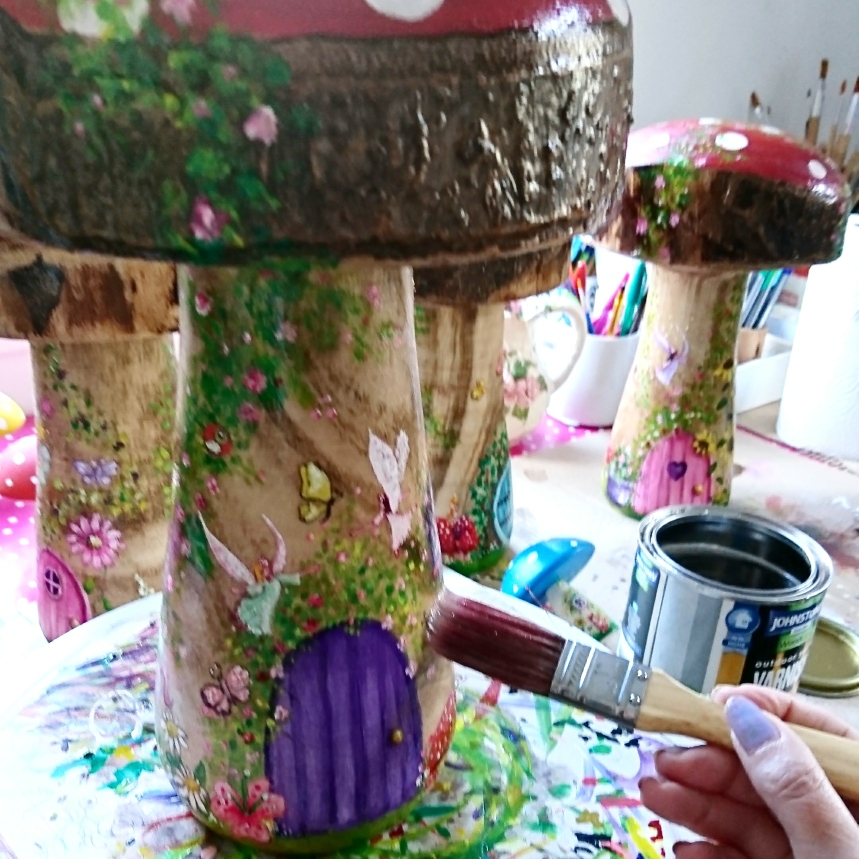 I'm completely in love with my New Wooden Toadstools. They are so natural I love the wood grain and I take the time to look at them and decide where to paint the door. Usually it's the shape of the grain that decides the shape of the door.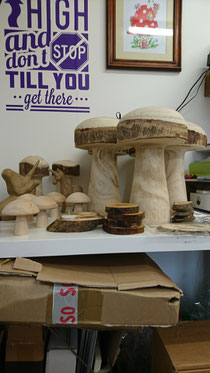 I now have lots of different sizes of Toadstools for all budgets. 
The first step is to sand and fill any imperfections (I do like to leave as many as possible as natural wood is so beautiful)
Next is to tuck some glue under the bark to preserve as much of the bark as possible. 
Then it's time to paint the tops, I use acrylic paints and like to add different tones of red.  Spots are great fun to paint and really make the toadstools start to come to life.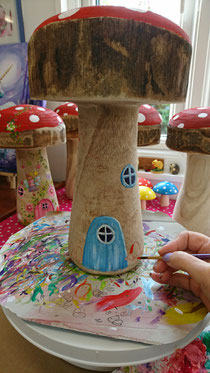 I start with the door the main feature. The door knobs I try to make them really stand out so that you feel you want to open the door and go inside.
Then I use coloured pens to sketch out where I want all of the little animals, flowers and foliage. 
Next are windows (even fairies like to stare out of the window)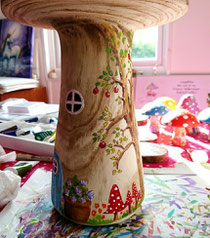 Trees toadstools and flowers feature a lot in my paintings.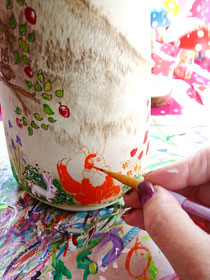 Im absolutely obsessed with cute Foxes and try and sneak one in wherever I can.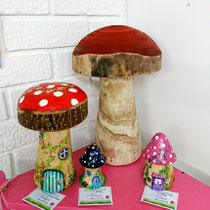 I paint on all different sizes of Toadstools and they are all unique no two are the same.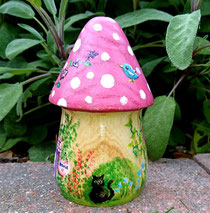 Animals of all kinds can be painted on your very own bespoke Toadstool.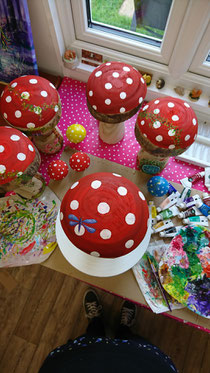 I like to add some ivy or foliage and roses going up the Toadstool and across the top as if it was growing there naturally. Birds and dragonfly look cute on the top too.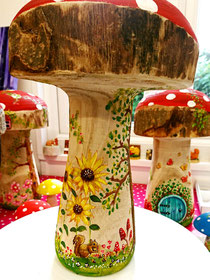 Finishing touches are lots of flowers, grass and ladybirds.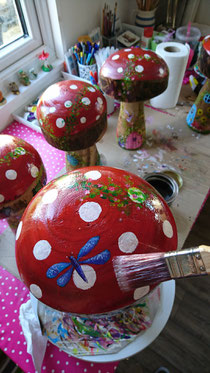 Once it's had a couple of days to dry out thoroughly I add two coats of yacht varnish.
This makes it water tight so they can go outside. 
They also look really cute in a child's bedroom. 
Each one is named and numbered and comes with a cute little certificate.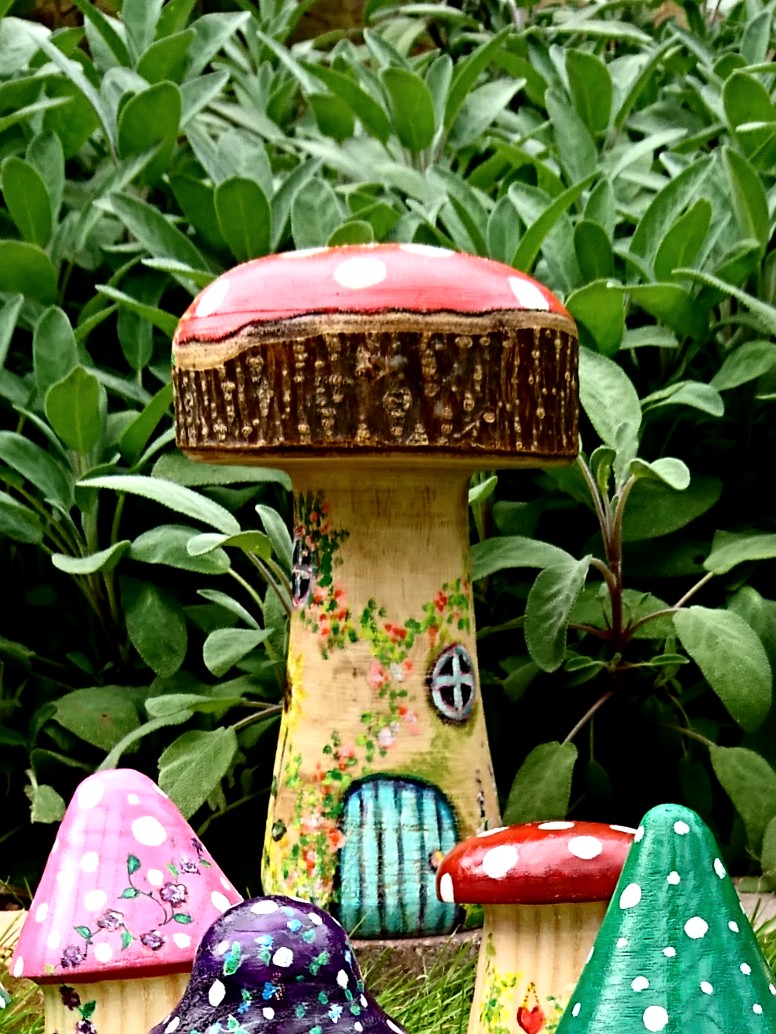 Thank you for reading this far please feel free to comment I would love to hear from you as to what you think about my work? Or any questions I'm quite friendly. 
Here's the link to find out more info and prices. Wood Art