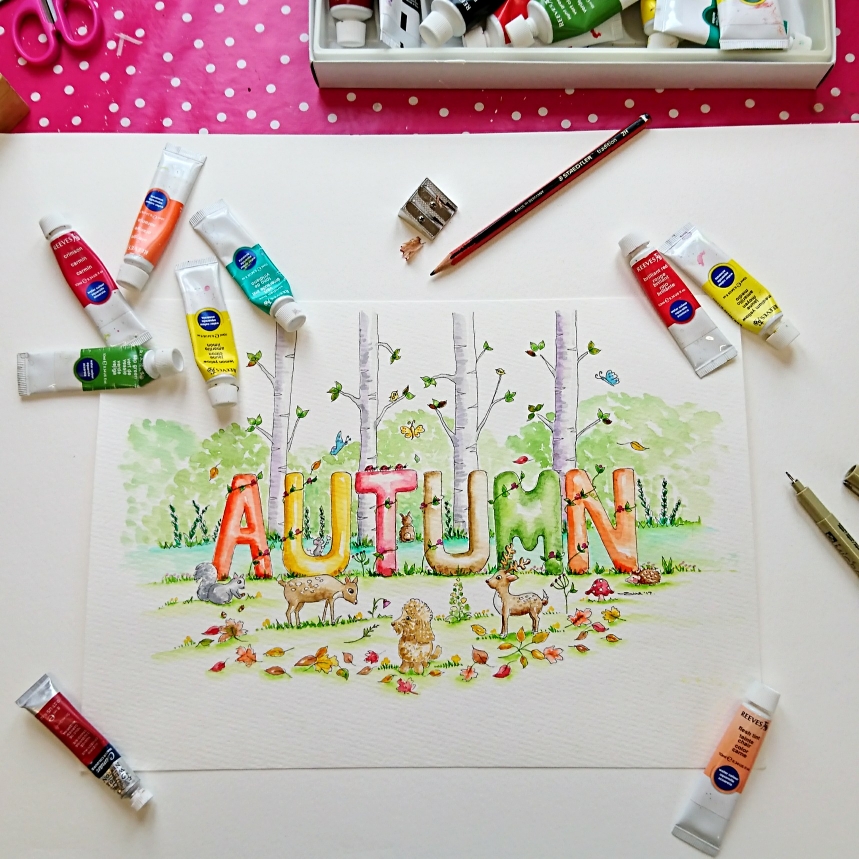 I really get excited when I receive a custom order, I take a few details from my customer such as colour choices, excisting room decor, and style and which design they would like it to look like,  I then ask if there's any pets or favourite animals and flowers if it's a name art. 
My imagination kicks in and I luckily get a vision in my mind of how the painting is going to look.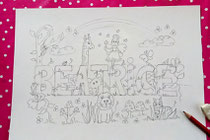 I measure out where the letters are going to go on the paper and draw a grid for them to fit in (all done by eye).
First I sketch out the letters in pencil, then I can decide where to put the animals, children, flowers, trees pets etc. Spacing them out is very important so that it is visually pleasing to the eye.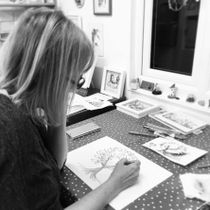 Next step is with my ink pen I use a black fine liner ink that is waterproof, so that when I add the watercolour there's no smudging. I can add better details with the ink pen as the nib of the pen is very small. 
When the ink is dry I rub out the pencil marks. 
I love to mix my own colours so that I can get the painting to look exactly how I want.
I use lots of different paint brushes from a decorating  paint brush (for larger paintings) right down to one with 4 bristles.  
I really love the way Windsor & Newton watercolours flow and I sometimes mix some Reeves paints as well.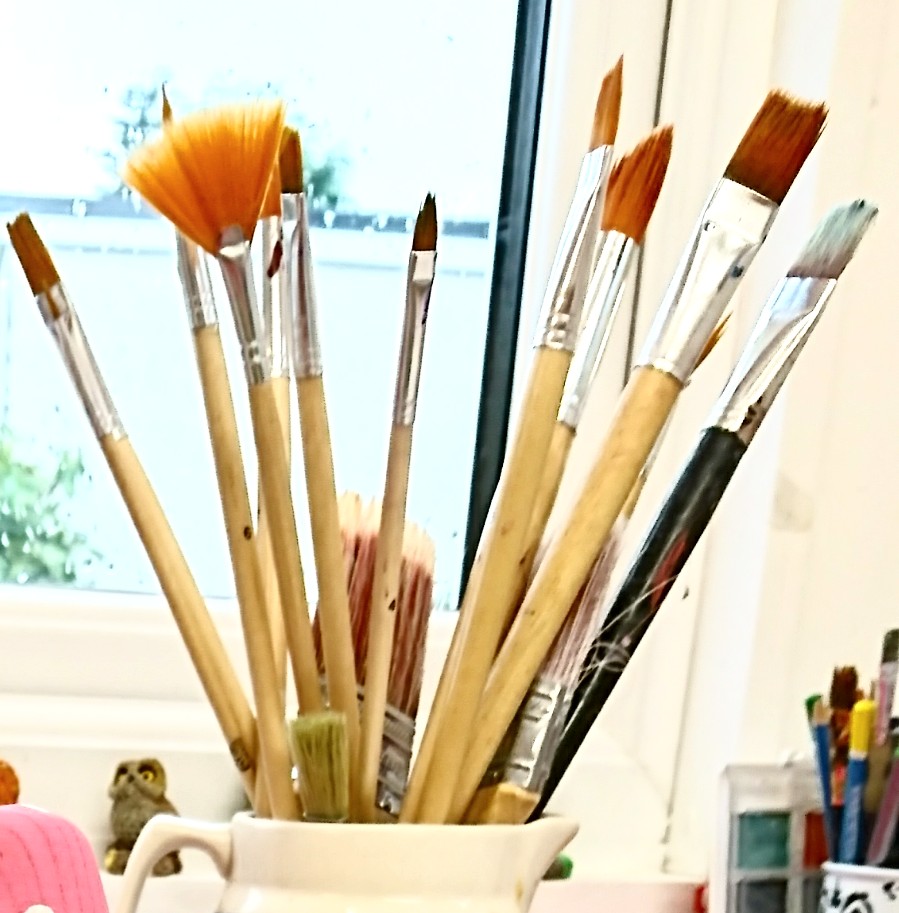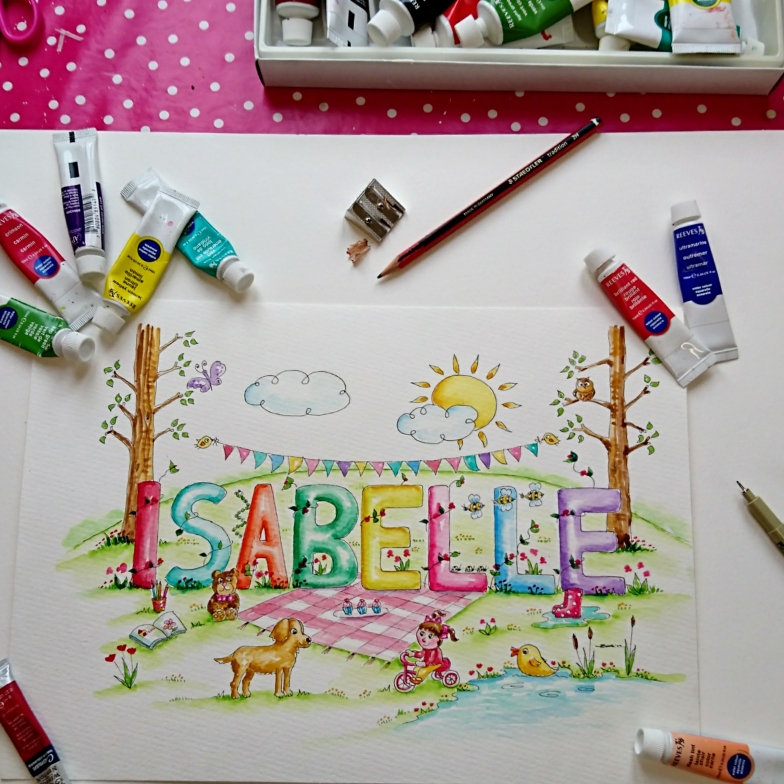 I manage to get the bright colours by layering the paints, sometimes it can take 3-4 layers to get the colours to stand out.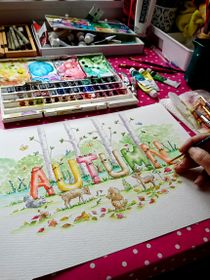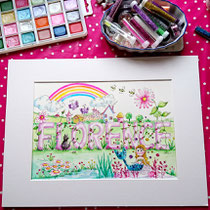 I sometimes get asked to add some Sparkle. It doesn't really show up in a photo but it really looks amazing in real life when the light hits the painting!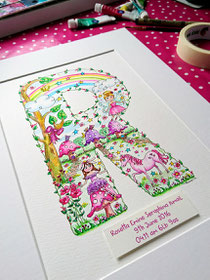 I can then add some special wording on request. 
All of my Original paintings come mounted and in cellophane so they make a fabulous unique gift or I can frame them for you.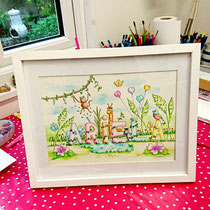 A frame can really make all the difference.
Hope you've enjoyed seeing behind the scenes. 
Take a look at my Name Arts here. 
Or my Alphabet letters 
If you would like your very own artwork just pop me a Message
Or visit my Gift shop here for fun colourful gift giving ideas for everyone.
Thank you for reading my blog have a fun day. 💗